September Earnings
Updated Oct. 1, 2007

Online Shops
CafePress: $0.00

Article Writing
Associated Content: $0.00

Get Paid To Programs
CashCrate: $0.00
TreasureTrooper: $0.00

Internet Marketing
AdSense: $0.00
ClickBank: $0.00
Commission Junction: $0.00
Amazon Associates: $0.00

Total October Earnings: $0.00


Total September Earnings: $688.24

Top Money Maker (Sept): CashCrate - $473.26


Popular Posts
Get Paid To Write
Get Reviewed
Interesting Links
Harper's Favorites
Blogging Reference Sites
Vote Here
Monday, October 8, 2007
Free Blogging Over At Emerald Nova
No, I haven't died. The house didn't burn down. And I didn't lose my typing fingers in a tragic onion chopping accident.

I have been enjoying the 80 degree weather here in Vegas. Harper and I have been outside a lot more this past week.

We did have a death in the family though. Lucy didn't make it. She fought, brilliantly - but in the end, my inability to keep a fish alive continues. I guess I'm lucky Harper doesn't have gills.

I've been working hard on some of my other sites, letting this one slowly die in the process. I was unsure of what to do with this blog as I have so many projects going. I wanted to move it to it's own domain, use WordPress - all the good stuff. But I don't really want to go through that hassle.

I've given myself a new, low-impact daily schedule for this blog. So we'll see how that works out. How many days in a row can I actually post - and contribute something valuable?

We'll see.

Despite my lack of productivity (here at least), another blogger has been hard at work. Rich has been hard at work, not only on his blog, but on another project as well. He's been hard at work developing a free blogging platform. I think it's a great idea and I hope it continues to grow.


Emerald Nova, as you can see from the screenshot, is a simple, easy to use blogging platform. It uses WordPress - which is great. So you can basically go over there, register, and start a new blog in minutes - without spending a dime.

I wish I was smart enough to do something like that! I have enough trouble working on sites just for me, I can't imagine setting one up for hundreds or thousands of users. Good luck Rich!

Labels: blogging, Emerald Nova
Subscribe to $100 in 100
posted by HarpersDad @ 5:53 PM


About Me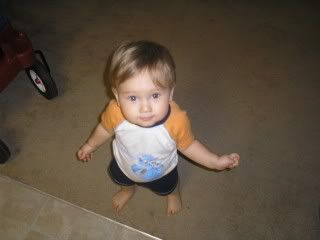 Name: HarpersDad
Home: Las Vegas, NV
About Me: I am a new dad (well, Harper is a year old) and I'm already worried about his college education. Mostly because I'm still paying mine off. My plan is simple - create multiple streams of online income so that the overall amount of all of them comes out to 100 dollars a day. So here it is: each step along the way about how to make $100 a day in 100 days...
View blog top tags
Previous Posts
Archives
Recent Readers