September Earnings
Updated Oct. 1, 2007

Online Shops
CafePress: $0.00

Article Writing
Associated Content: $0.00

Get Paid To Programs
CashCrate: $0.00
TreasureTrooper: $0.00

Internet Marketing
AdSense: $0.00
ClickBank: $0.00
Commission Junction: $0.00
Amazon Associates: $0.00

Total October Earnings: $0.00


Total September Earnings: $688.24

Top Money Maker (Sept): CashCrate - $473.26


Popular Posts
Get Paid To Write
Get Reviewed
Interesting Links
Harper's Favorites
Blogging Reference Sites
Vote Here
Thursday, June 28, 2007
Hits4Pay - How to Turn $0.02 into $50
The first thing I did when I started this project was to sign up for these Pay To Read Sites. They take hardly any effort at all and you can start earning money immediately. What these sites, like Hits4Pay do, is pay you anywhere from 1 cent to 10 cents to look at ads sent to you through your email. You sign up, they send you some ads, you look at them and your account is credited. Oh yeah, and don't forget that a lot of these sites pay a sign up bonus - for example Hits4Pay gives a $10 bonus for signing up.

Now I know, a penny or two, isn't much. But another way to make money on these sites is by referring other people. So let's say I refer you to Hits4Pay and you sign up and begin looking at emails, I get paid for all of the ads that you look at as well as the ones I look at. Not only that, but anybody that you refer, I get paid for them as well. So you're looking at 2 levels of affiliate earning for Hits4Pay. Not all sites pay 2 levels, most only pay 1.



I think the real key to earning money on these sites is to sign up for more than one and get your referrals to sign up for multiple sites. I spend about 5 - 10 minutes a day on a site like Hits4Pay. And the great thing is, I usually open it up in one window and look at ads while I'm doing something else in another window. I just check in about every 30 seconds or so I can move onto the next ad.

2 weeks into this project I have about 20 referrals, mostly from a simple banner I placed on a blog. Hits4Pay sends me anywhere from 5 to 8 emails everyday - which equals about 15 cents a day for my viewing ads. But I also make another 80 cents or so from my referrals. So all in all, I'm making a dollar a day on Hits4Pay. Not much, but remember, I'm putting in about 5 minutes of work everyday looking at emails. And think about what will happen as my referral base grows.

Now, combine that with other sites - like DealNCash (same owners as Hits4Pay) - and it'll start adding up. There are a ton of these sites out there and I'll post them here as I try them out. My goal is to make a few bucks here, and a few bucks there and let them all add up to a larger payday. For now - start with these and lets start getting some checks!

Oh yeah - a quick hint: when you sign up these sites give you a list of categories of ads you can view. You have to choose 10 categories but can go up to 25. Sign up for 25 and make sure to sign up for the "online business" categories as these are the ones for which you will receive the most emails.




Another site that pays for views is Adbux.org. They have a great example on their page that explains just how you'll make money on their site at 1 cent an ad view.

You click 10 ads per day = $0.10!
10 referrals click 10 ads per day = $1.00!
Your weekly earnings = $7.70!
Your monthly earnings = $30.80!

The above example is based only on 10 referrals and 10 daily clicks. Some days you will have more clicks available, some days you will have less. What if you had more referrals? What if there were more ads available?

Now 30 bucks isn't much, but for 5 minutes a day?

Also, if I have 4 sites each earning me 30 - 50 bucks, then by the end of the month I've paid my cable/internet bill, cell phone bill...you get the point.




The last of my first four: ClixSense. Pretty much the same as all of the previous sites - like I said, they might not pay huge individually, but put them all together and you're checks will get fatter!


Labels: adbux, clixsense, dealsncash, hits4pay, making money online, pay to read
Subscribe to $100 in 100
posted by HarpersDad @ 11:09 AM


About Me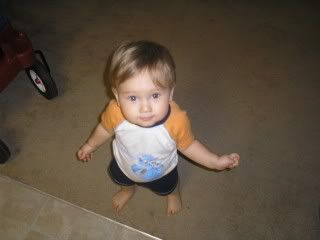 Name: HarpersDad
Home: Las Vegas, NV
About Me: I am a new dad (well, Harper is a year old) and I'm already worried about his college education. Mostly because I'm still paying mine off. My plan is simple - create multiple streams of online income so that the overall amount of all of them comes out to 100 dollars a day. So here it is: each step along the way about how to make $100 a day in 100 days...
View blog top tags
Previous Posts
Archives
Recent Readers