September Earnings
Updated Oct. 1, 2007

Online Shops
CafePress: $0.00

Article Writing
Associated Content: $0.00

Get Paid To Programs
CashCrate: $0.00
TreasureTrooper: $0.00

Internet Marketing
AdSense: $0.00
ClickBank: $0.00
Commission Junction: $0.00
Amazon Associates: $0.00

Total October Earnings: $0.00


Total September Earnings: $688.24

Top Money Maker (Sept): CashCrate - $473.26


Popular Posts
Get Paid To Write
Get Reviewed
Interesting Links
Harper's Favorites
Blogging Reference Sites
Vote Here
Thursday, September 6, 2007
We finally won a blog contest - Ten whole dollars!
Harper wanted me to thank Kyle M. Stephens of KyleMStephens dot Com for the 10 bucks he sent us. Harper's already placed it in his piggy bank.


Don't you just miss sleeveless shirts?

We figure the $10 bucks that we won in Kyle's comment contest will pay for at least 1/8th of his Astronomy 101 book by the time he gets to college.

Astronomy? Did anybody else take astronomy? I think that might have been one of the problems with my schooling. Here I was taking Astronomy, Shakespeare, Post-Modern Lit, Creative Writing Workshops, Anthropology. Anthropology?

All my friends that were business majors have nice cars now. Coincidence?
Subscribe to $100 in 100
posted by HarpersDad @ 2:02 AM


About Me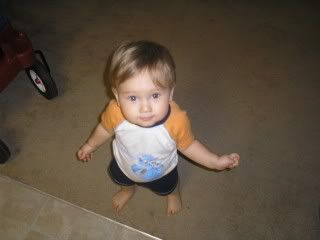 Name: HarpersDad
Home: Las Vegas, NV
About Me: I am a new dad (well, Harper is a year old) and I'm already worried about his college education. Mostly because I'm still paying mine off. My plan is simple - create multiple streams of online income so that the overall amount of all of them comes out to 100 dollars a day. So here it is: each step along the way about how to make $100 a day in 100 days...
View blog top tags
Previous Posts
Archives
Recent Readers